Welcome!
Our café offers fresh, local-ingredients-focused food at the most recognizable icon in Midwestern America – The Gateway Arch. It's a great place to learn about the hospitality industry and new cultures as people from all over America and from around the world come to see it. For most, it is a once-in-a-lifetime experience, and you could be a vital part of it.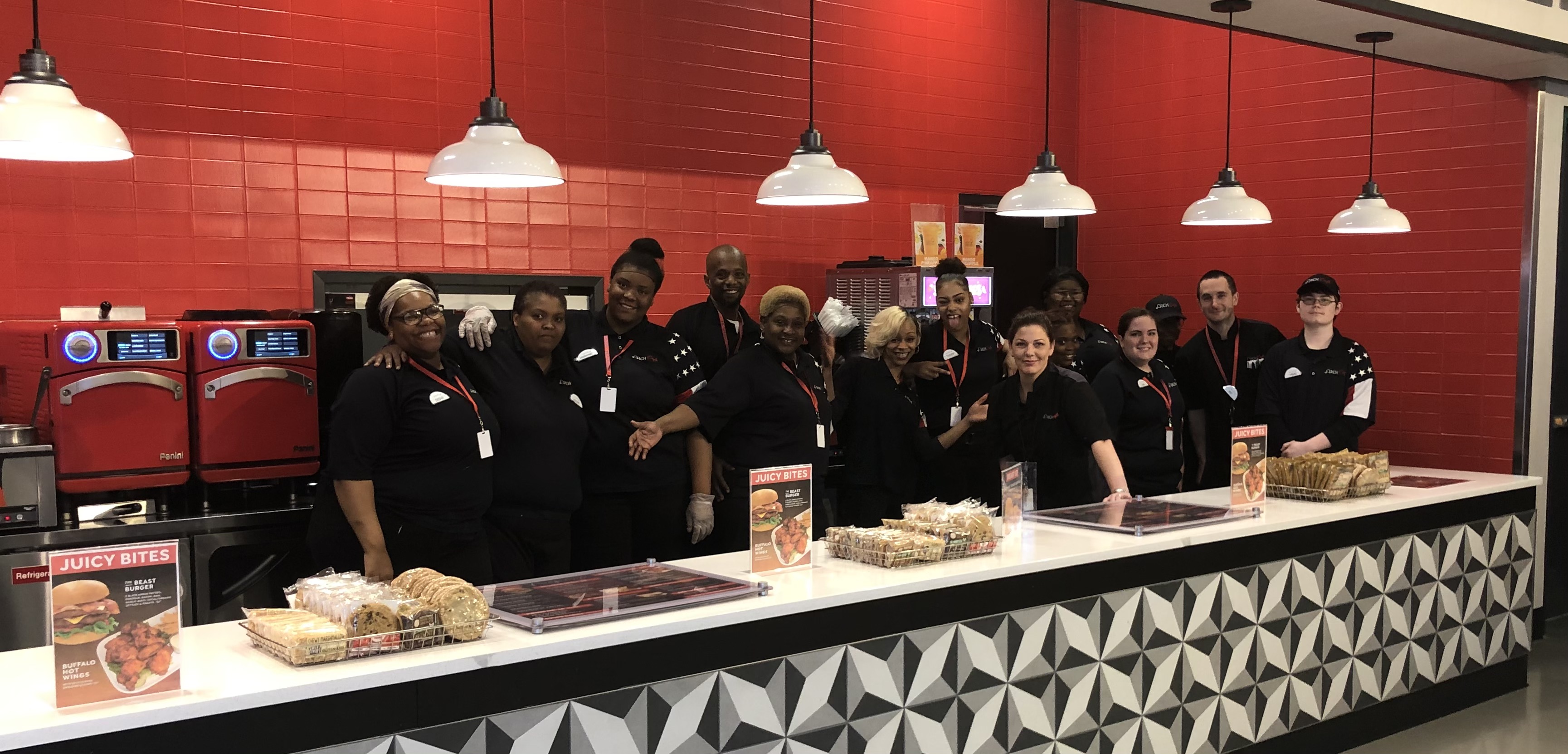 Join our team as:
Server
Prep Employee
Sandwich Prep Employee
Barista
Washroom Employee
Outdoor Wagons Employee
Cashier
Benefits:
Medical Insurance, including Vision & Dental,
Life Insurance,
Free Metro Transportation,
Free Lunch and/or Dinner (depending on your work schedule).
How to apply?
Please fill out this application form and send it to bslattery@ehillgroup.com
Please keep in mind the following key points when applying:
All applicants will be subject to background check prior to employment and subject to National Park Service approval.
Applicants/employees may be subject to pre-employment, random, reasonable cause and/or post-accident drug testing.
You must also provide documentation proving identity and eligibility for employment in the United States.
If hired, an Employment Agreement will be signed and you must be able to work the days you put on your application.
FAQ
Where do I go for an interview?
You must go to the Gateway Arch National Park.
How often will I get paid?
Can I ride my bike to work?
Will I work 40 hours a week if I am fulltime?
Are there appearance guidelines?
Yes. We will go over that during orientation.
Will the company provide uniforms?
Uniform shirts will be provided. You must bring your own black pants and black shoes/snickers.
Is The Arch Café open all year long?
We are open all year long, only closing on Thanksgiving, Christmas and New Year's Day.
When does the peak season start?
It starts mid-March and lasts to mid-October.
More questions?
Call us at 314-300-8710
Email: bslattery@ehillgroup.com